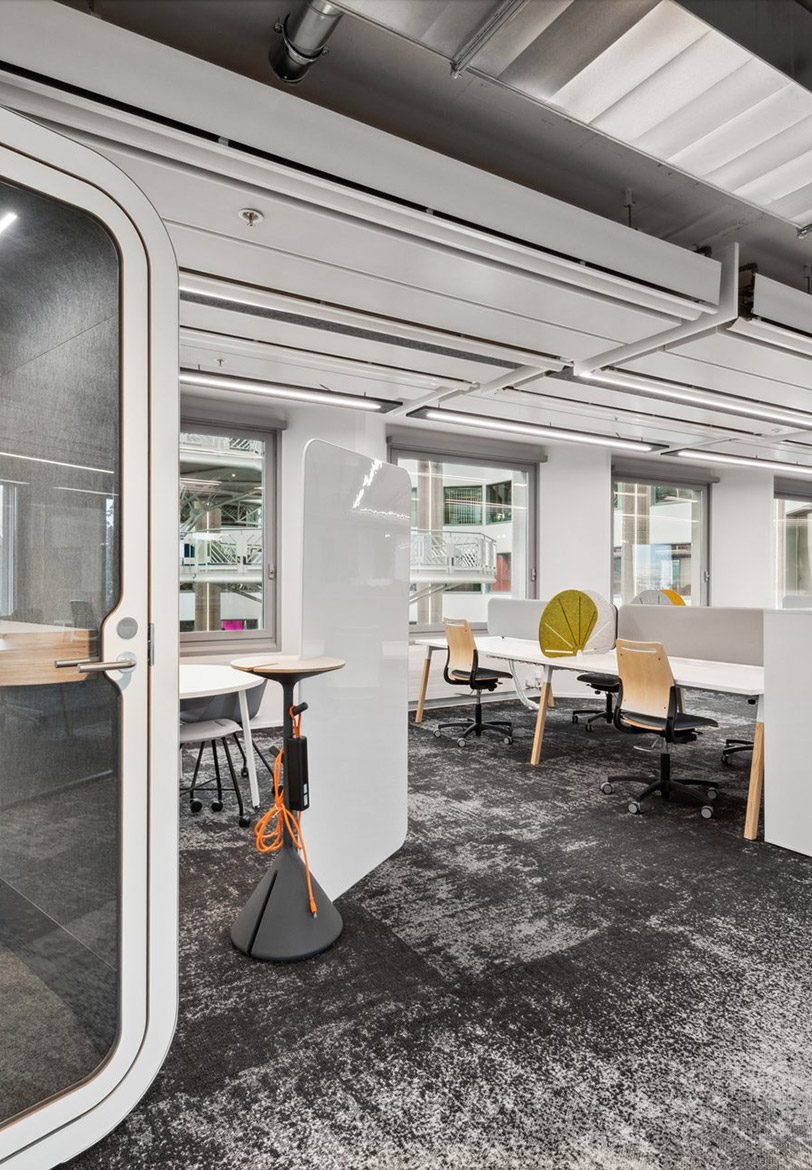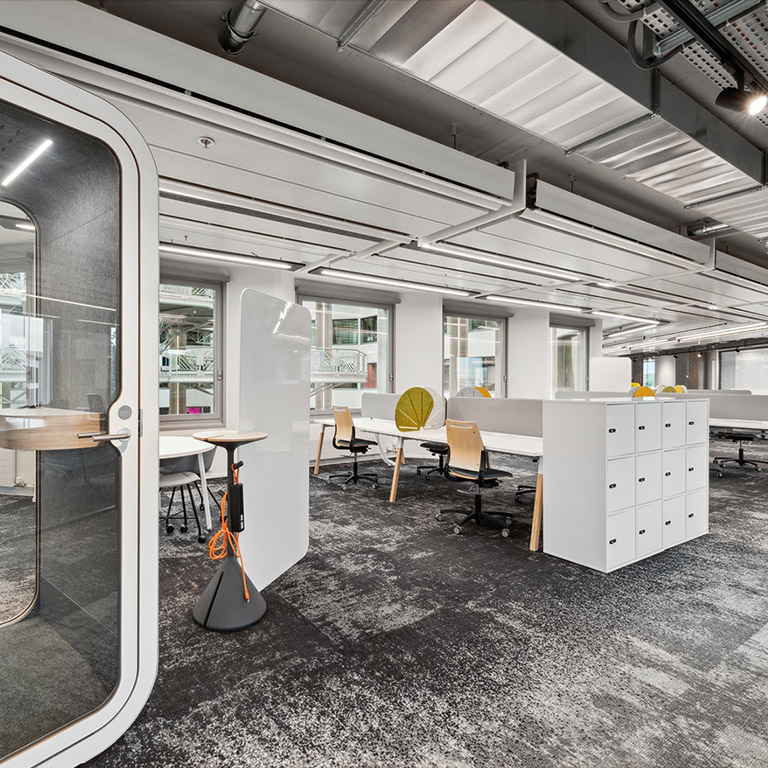 Offices adapted
to your needsns
On a dynamic site of 24'000m 2 , nearly 8'500m 2 of office space is available for large
companies, SMEs, start-ups, international organisations, NGOs and government offices.
Choose the ideal space for your team. You can choose from available office space (from
250m 2 ), half-floors (600m 2 ) or full floors (up to 1'200m 2 ).
Tailor-made layouts are possible at the tenant's discretion. Entire floors can be fitted out to
create open space, meeting rooms and private access.
Octagon offers you the ideal infrastructure for all your needs, including the implementation
of your IT systems or the rental of parking spaces for your employees.
Rates
Offices: from CHF 320.- m²/year
Expenses: CHF 20.- m²/year
Incidental costs: CHF 50.- m²/year
Inside parking: CHF 200.- place/month
Outside parking: CHF 150.- place/month
Excluding VAT
Choose your space
Building

Floor

Total space

Available space

Divisible

Status
Building
Floor
Total space
Available space
Divisible
Rent
Expenses and costs
Status
Available Partly available Rented
| | Building | Floor | Total space | Available space | Divisible | Rent | Expenses and costs | Status | Plan |
| --- | --- | --- | --- | --- | --- | --- | --- | --- | --- |
| A0 | A | Rez | 397m² | 288m² | Yes | 320 CHF/m²/an | 70 CHF/m²/an | Partly available | Plan |
| A1 | A | 1 | 1047m² | 597m² | Yes | 320 CHF/m²/an | 70 CHF/m²/an | Partly available | Plan |
| A2 | A | 2 | 1044m² | 394m² | Yes | 320 CHF/m²/an | 70 CHF/m²/an | Partly available | Plan |
| A3 | A | 3 | 1044m² | 846m² | Yes | 320 CHF/m²/an | 70 CHF/m²/an | Partly available | Plan |
| A4 | A | 4 | 1048m² | 326m² | Yes | 320 CHF/m²/an | 70 CHF/m²/an | Partly available | Plan |
| B0 | B | Rez | 492m² | 390m² | Yes | 320 CHF/m²/an | 70 CHF/m²/an | Partly available | Plan |
| B1 | B | 1 | 1182m² | 1182m² | Yes | 320 CHF/m²/an | 70 CHF/m²/an | Available | Plan |
| B2 | B | 2 | 1183m² | 1183m² | Yes | 320 CHF/m²/an | 70 CHF/m²/an | Available | Plan |
| B3 | B | 3 | 1183m² | 1183m² | Yes | 320 CHF/m²/an | 70 CHF/m²/an | Available | Plan |
| B4 | B | 4 | 1183m² | 1183m² | Yes | 320 CHF/m²/an | 70 CHF/m²/an | Available | Plan |
| B5 | B | 5 | 1189m² | 1189m² | Yes | 320 CHF/m²/an | 70 CHF/m²/an | Available | Plan |
| C-1 | C | -1 | 1103m² | – | Yes | 320 CHF/m²/an | 70 CHF/m²/an | Rented | Plan |
| C0 | C | Rez | 1188m² | 583m² | Yes | 320 CHF/m²/an | 70 CHF/m²/an | Partly available | Plan |
| C1 | C | 1 | 1184m² | 591m² | Yes | 320 CHF/m²/an | 70 CHF/m²/an | Partly available | Plan |
| C2 | C | 2 | 1183m² | 1183m² | Yes | 320 CHF/m²/an | 70 CHF/m²/an | Available | Plan |
| C3 | C | 3 | 1190m² | – | Yes | 320 CHF/m²/an | 70 CHF/m²/an | Rented | Plan |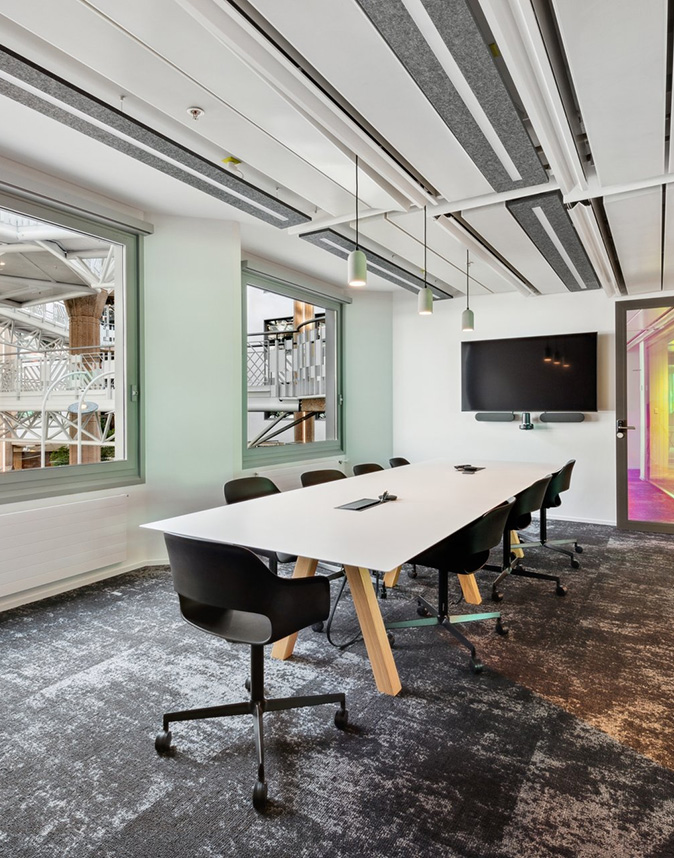 New layouts
At the tenant's discretion
New floor design
Open space
Private offices
Meeting rooms
Secured access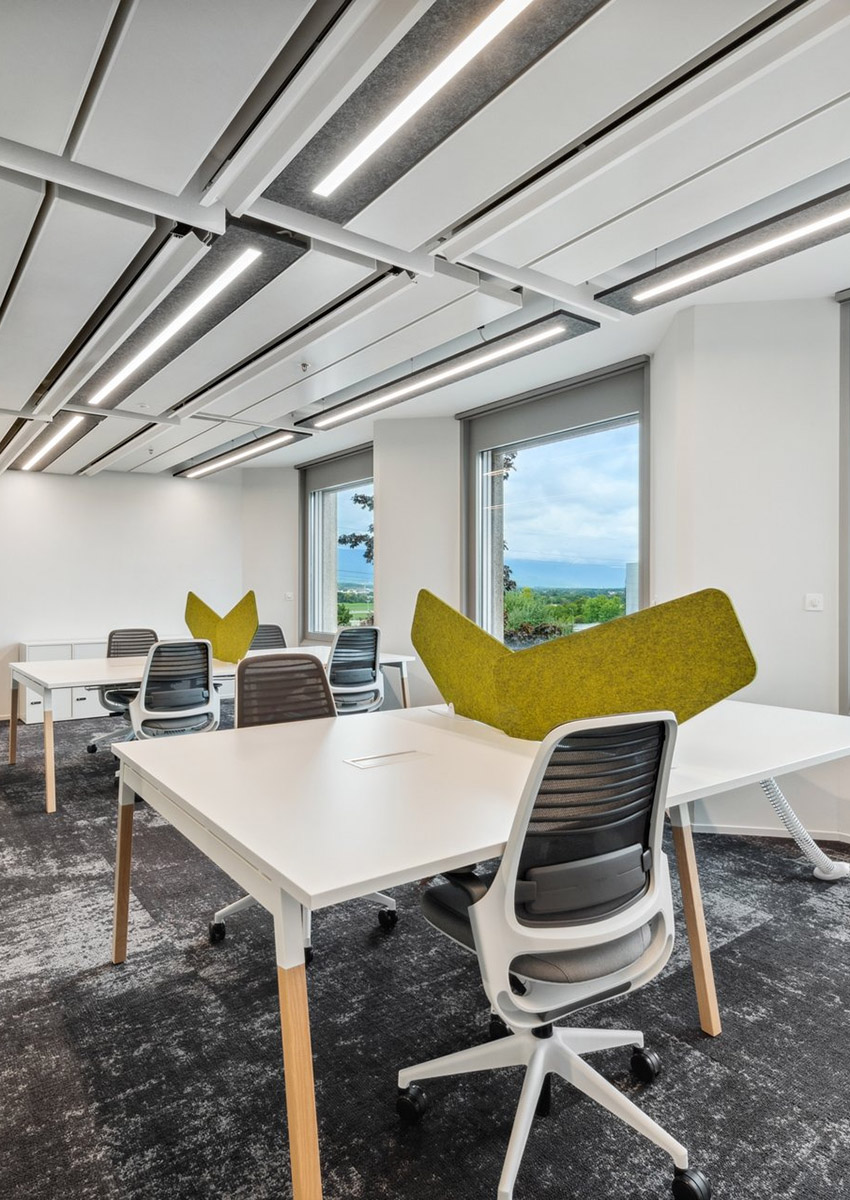 Avaible spaces
Offices from 250m²
Half-floors from 600m²
Floors up to 1'200m²
Open space
Multi-desks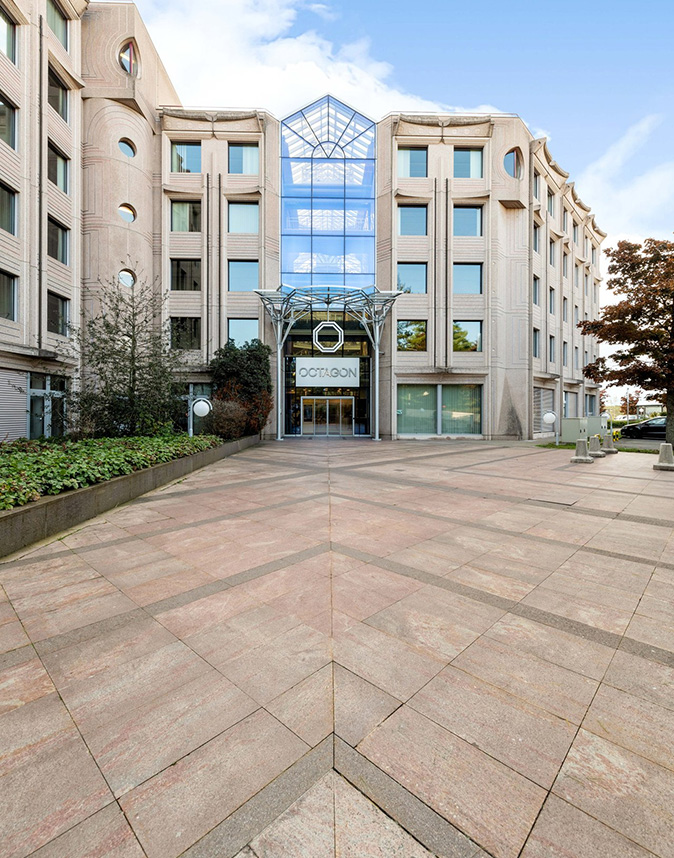 Rental conditions
Offices: from CHF 320.- m²/year
Expenses: CHF 20.- m²/year
Incidental costs: CHF 50.- m²/year
Inside parking: CHF 200.- space/month
Outside parking: CHF 150.- place/month
Excluding VAT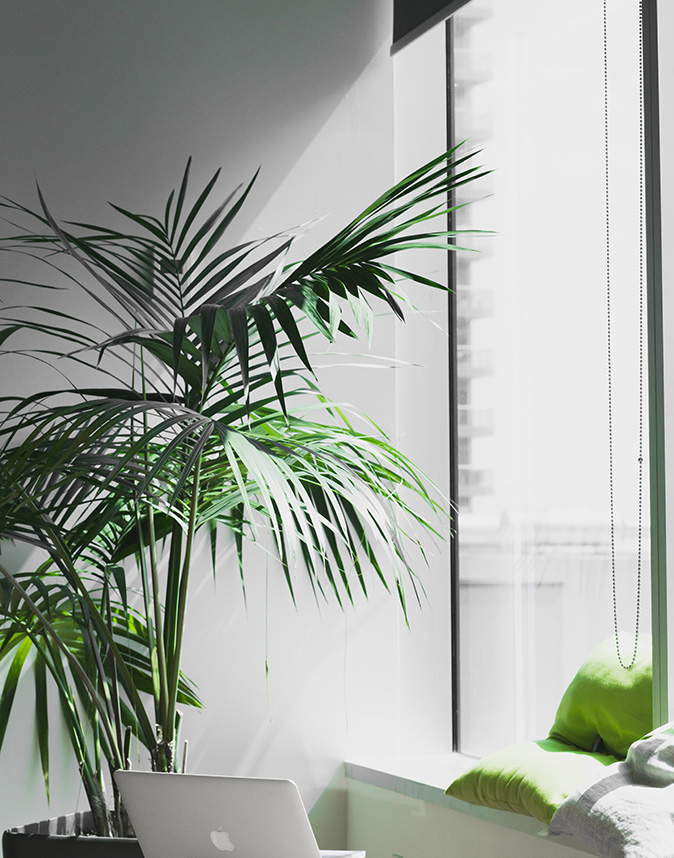 Sustainability
Solar panels
Energy renovations
Promotion of good practices, recycling, …
Collaboration with the company Enerdrape